University of Washington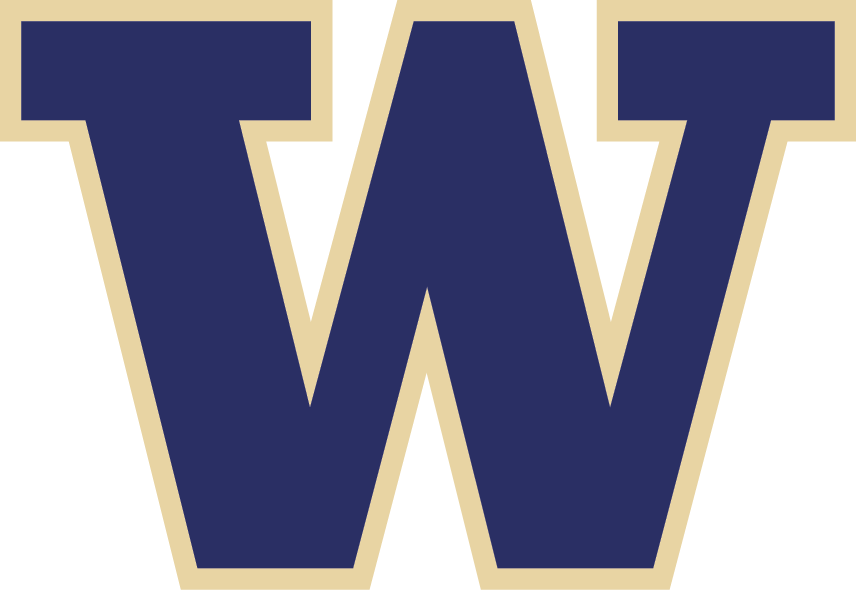 Spring 2015 Winners - GOLF THE CITY
Tanapa Poshyananda
Tanapa is originally from Bangkok, Thailand.  She came to the United States at the age of 14 to attend high school at Auburn Academy, at which she served as the Editor-in-Chief of the school's yearbook. She is also the record holder in swimming. Tanapa will graduate from the University of Washington in June 2015 with a Bachelor of Arts in Communication with a minor in GWSS.  Tanapa has gained numerous working experiences as an intern at the Ogilvy & Mather, Adidas, Fashion One and Bangkok Bank PCL.  Her interests in the marketing field includes social media, advertising, and branding.
"FOX Sports University has given me the opportunity to learn and gain skills which would be beneficial to me in both my personal and professional lives."
Supo Techagumthorn
Supo Techagumthorn is an undergraduate at the University of Washington, majoring in finance and marketing. He is the Founder of Awemore, the Social Media Manager for Jujubeet, and a Fellow of the Center for 21st Century Liberal Learning. In his spare time, he likes to read, meet new people, and explore Seattle. He is passionate about people and loves to help them connect with one another–so much so that a friend nicknamed him, "the Human Rolodex." He hopes to work on his own business idea when he graduates.
"It was great to know that the Fox Sports team was always there to support us if we needed any help."

"The Fox Sports team gave us the perfect amount of details and constraints for the project, which allowed us to focus on the solution while giving us the freedom to think outside the box."
Yen Phung
Yen Phung is a Senior at the University of Washington's Foster School of Business. She plans to graduate in June 2015 with a degree in Business Administration, focusing on Marketing and Information Systems. She plans to take a trip to Europe when she graduates, before she begin her career as a consultant at Hitachi Consulting. She plans to develop her skills as a consultant for several years before jumping into management for a technology company. In her free time, Yen loves to read, design and snowboard.
"Through the Fox Sport U Program, I've been able to apply the marketing concepts   I learned in class to a real marketing campaign."

"I loved learning about sports marketing, it's an area that I've never had the opportunity to explore before and Fox Sports really opened my eyes to this career path."

"The marketing campaign was a blast to work on, it allowed me to express my creativity while integrating my ideas with the brand's identity and messaging."
Tyler Ronish
Tyler is a senior at the University of Washington's Michael G. Foster School of Business.  Tyler has decided to focus his studies of business towards entrepreneurship.  During his time at the Foster School, he has had the opportunity to gain valuable experience from an array of classes.  Tyler's favorite class was a two-quarter class in which he, along with a few other students, created their own company and operated the company for a quarter and ended up being profitable.  Tyler has grown up playing sports, and would love to have a career within the sports industry.  He played golf all four years of high school and was extremely excited to work with FOX Sports and the USGA on developing plans for the 2015 U.S. Open.
"As a huge golf and sports  fan, I was thrilled when I found out that I would get to be working with FOX Sports U as  well as the USGA!"

"This has been my favorite project in my collegiate career as it pertains to my interests and provides an element of real world/hands on experience."

"Working with FOX Sports U and the USGA has really provided me with real world experience of developing a marketing plan for a client."

"Not only did we have an opportunity to come up with a proposed plan and strategy for the USGA, but we also may see some of our ideas actually implemented and used by the USGA, which is very rewarding."
Coral Lee
Coral Lee is a Junior at the University of Washington's Michael G. Foster School of Business, majoring in Marketing and Information Systems. After graduating in June 2016, she plans on pursuing a career in advertising, social media, or music management. At the University of Washington, she has developed her leadership skills through her experience as Vice President of UNICEF-UW and Design Lead at Husky Creative. She has gained invaluable first-hand experience with social media and graphic design while interning at Sip Northwest Publications, Husky Creative, and USC Events. She is passionate about creativity and design, and pursues photography, graphic design, and performing arts in her free time.
"The Fox Sports U team gave us the perfect balance of guidance and freedom that allowed us to take creative risks and fully develop our strategies."

"I never thought I would be interested in sports marketing, but after working on this project, I gained a deep appreciation for how elaborate and fascinating this field is."

"It was an inimitable experience, to have the opportunity to work on a project that had a real-world context!"
Spring 2015 Project Description
University of Washington partnered with FOX Sports U and the USGA for the first time in Spring 2015. Students in the Foster School of Business met with members from the USGA and FOX Sports to learn about the goals of having the U.S. Open Championship in Chambers Bay for the first time in June 2015.  Students were tasked with looking at iconic locations around downtown Seattle to host viewing experiences and create engaging on-site activations to promote golf in the community.