University of South Florida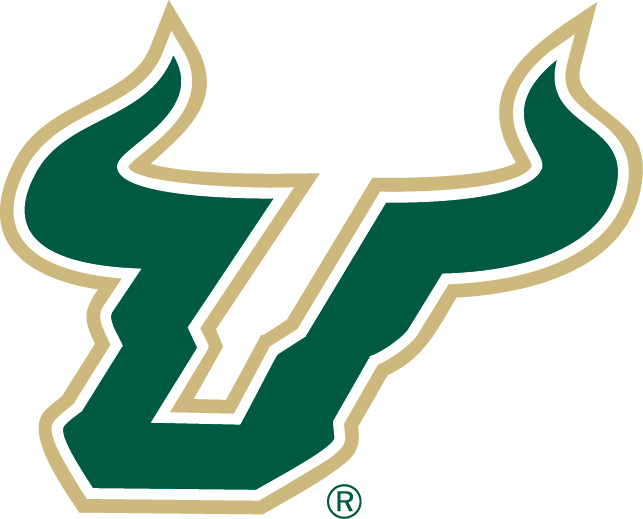 Spring 2016 Winners
Belicia Montgomery
Belicia Montgomery grew up in Birmingham, Alabama. She graduated from the University of Alabama at Birmingham in 2013 with a bachelor's degree in marketing, a minor in accounting and completed the UAB Professional Sales Certificate Program. Currently, she is entering her second year as a USF MBA Sport and Entertainment Management graduate student. This past year, she served as the marketing graduate assistant for USF Athletics, and will begin her residency at Minor League Baseball headquarters this fall. Upon graduation she wants to work in minor league or major league baseball, or in college athletics. In her spare time, Belicia enjoys dancing, reading, and being out on the water.
"Working on this project has given us the opportunity to experience a real-world situation that executives face and learn how to be creative in today's sports market."

"This experience is very valuable for all of us because it gives us a tangible product to showcase in our portfolio when we all go out and begin our careers in the industry."

"Being able to see the behind-the-scenes action and seeing your ideas come to life will probably be the most rewarding part of this whole experience."
Jillian Gerding
Jillian is originally from Satellite Beach, Florida and graduated from the Satellite Academy of Fine Arts in Instrumental Music. In 2015, she graduated Magna Cum Laude from the University of South Florida with a BS in Marketing and a BA in Sociology. Jillian is currently in her second year of the USF Sport and Entertainment Management MS/MBA Program. During her academic career, she has played the sousaphone and baritone saxophone in the University marching, pep, and concert bands. She has worked for the Tampa Bay Lightning in sponsorship activation and is beginning her second year as a Relationship Marketing and Analytics Resident for Feld Entertainment. Upon graduating in May 2017, she will pursue a career in marketing strategy and analytics in the entertainment industry.
"Fox Sports U was an amazing opportunity to incorporate our studies with real-world business and marketing challenges."

"The program fostered a learning environment that allowed us to expand the boundaries of our personal creativity. "

"This project was exciting and competitive. The feedback we received from industry leaders throughout the process was supportive and invaluable."
Jordan Waters
Jordan Waters is in his first year of the Sport and Entertainment Management (SEM) Graduate Program at the University of South Florida. Upon graduation, Jordan hopes to either gain a position at an ad agency for design work or in Data Analytics for E-Sports. Some of Jordan's personal interest include producing and mixing music, drawing, gaming, and skateboarding.
"My experience with Fox Sports was great because it allowed me to receive real world feedback on actual designs I made."

"This experience provided our group with the opportunity to develop our team building skills."

"It was nice to be able to pitch our ideas to people who were in charge of making them happen."
Joseph Maury
Joseph Maury from Tampa, FL is a current graduate student in the Sports and Entertainment Program at the University of South Florida. He received his Bachelor's of Music and Business from Stetson University in 2010 and has since worked with musicians and performers from around the Tampa Bay area. Upon graduating from USF, he plans to develop an independent music venue in Tampa Bay that will provide a platform for new artists and a positive environment for guests to enjoy great local entertainment. In his spare time, Joseph enjoys spending time with his wife and family, playing sports, and performing music for local college age church groups.
"Having the opportunity to present our ideas to members of the industry made this the most effective learning experience I have had so far in my educational career."

"This project challenged us to push ourselves in ways that we hadn't before both as a group and individually."

"You can't ask for a better classroom than presenting your work in front of FOX Sports and the Tampa Bay Rays."
James Swanson
Originally from United Kingdom, James Swanson is a graduate student in the Sport & Entertainment Management MBA/MS program at the University of South Florida. In addition to studying for his Masters degree, James works part-time at USF in University Communications & Marketing department as a marketing graduate assistant, and also as a research assistant for his graduate program. Upon graduation, James aspires to work in sport or entertainment at an agency, or specifically within the tennis or music industries. His career interests include fan experience at events, sponsor activation, the progression of women's sports and cultural diversity. Outside of his academic and professional work, James is an avid tennis fan and player, music enthusiast, fervid traveler of the world and a passionate baker.
"Fox Sports University is truly a unique opportunity for students to gain invaluable experience and insight into the sport industry."

"As someone who grew up in Europe, this experience has really brought the scope and influence of the US sports market to life."

"While the project was demanding, it was also incredibly rewarding – To see our group's concepts gradually develop and grow into a 360 degree campaign was extraordinary."

"On a professional level, the Fox Sports University project has helped me further refine and recognize where my strengths lie and what roles I would like to explore in my future career."

"From start to finish, this project is easily the best educational and creative experience I have been involved with in my academic career thus far."
Spring 2016 Project Description
FOX Sports University and the University of South Florida challenged students to develop on-air, digital and social strategies to drive tune-in and ratings of the Orlando Magic on FOX Sports Florida.