University of Michigan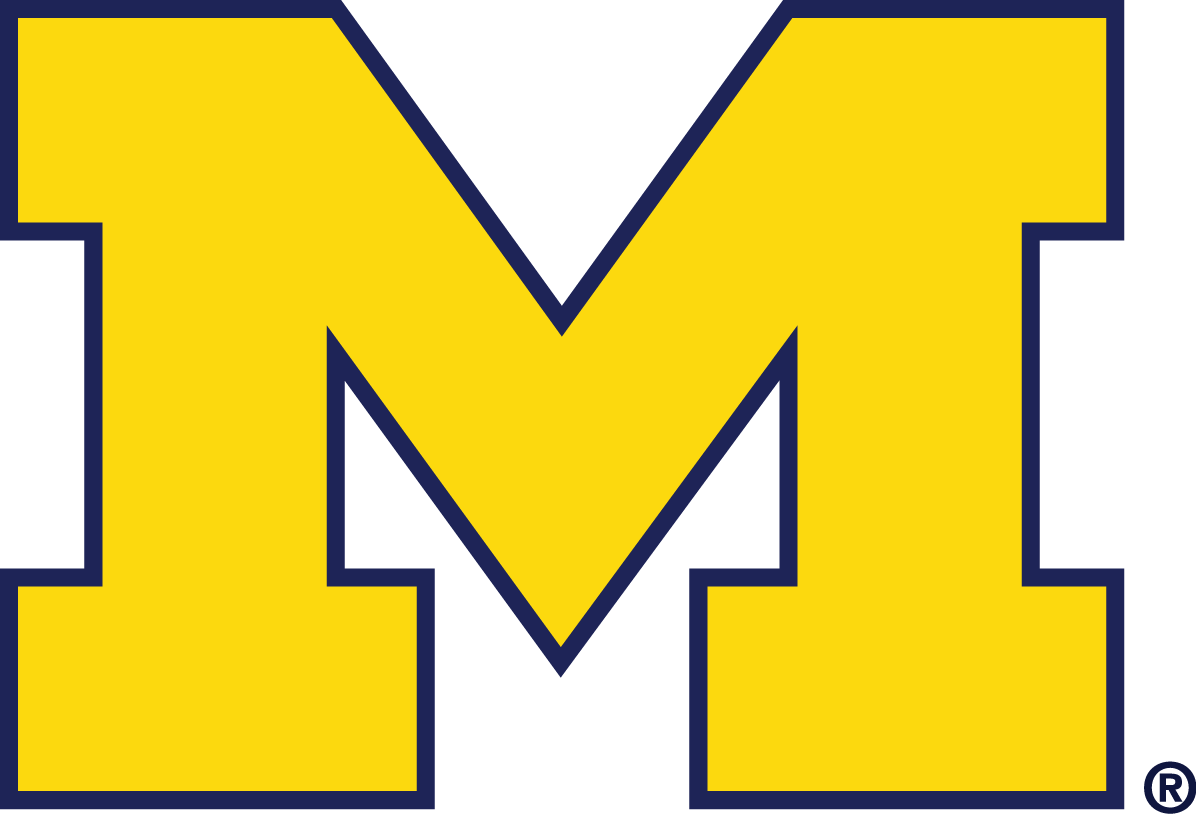 Spring 2016 Winners
Yusong Yang
Yusong is from Tangshan, China. He is international student in University of Michigan. While perchasing BBA degree in Stephen M. Ross School of Business, he finds his passion strongly correlated with Marketing and Strategy, starting where he believes in changing the world with positive difference. As raising senior, he wants to work with a product (or project) team, after graduation, to see a new program being launched step by step, which could bring him a feeling like being a father. He is devoted to innovations and pursuading the mass public with great marketing strategy. The project with FOX Sports University was a great experience in his path.
"It's an invaluable experience work with FOX sports University in undergraduate stage, if there is another chance to participate again, I'll say 'Yes'"
Libby Guise
Libby Guise is originally from Ann Arbor, Michigan and will graduate in May 2017 from the University of Michigan's Ross School of Business with an emphasis in Marketing. After graduation, Libby hopes to pursue a path in either marketing or merchandising. Her past experience includes internships at both 3M in Sydney, Australia and Target HQ in Minneapolis, MN.
"Having the experience to work with Fox Sports University and the UFC was the perfect way to really bring the classroom alive."

"Presenting to UFC's marketing executives was a once in a lifetime experience. The UFC was so supportive of our ideas and really took what we had to say seriously."

"My team and I worked so hard all semester to really understand the UFC brand. Getting able to see all of that hard work pay off in the end as we presented      to UFC's marketing executives in Las Vegas was one of the most exciting moments of my college career."
Amanda Kemmer
Amanda is originally from Novi, Michigan and will graduate in May 2017 from the University of Michigan. She will receive her BBA from the Stephen M. Ross School of Business with emphases in Marketing and Accounting. She has held internships at VSC, inc. and Owens Corning, where she has gained experiences in sales, accounting, and project management. In her spare time, Amanda enjoys training for the Detroit International Half Marathon and volunteering in the community.
"I LOVED my experience working with Fox Sports University! Being flown to Las Vegas to present to execs at UFC Headquarters was an experience of a lifetime."

"It's amazing to know that our ideas, as students, can provide real value outside of the classroom."

"The Fox Sports University team challenged us to really understand the target consumer in our program. This helped guide us to ask important questions and make our idea the best it could be."
Olivia Meszaros
Olivia is a rising senior at the University of Michigan studying Communications and Sales. This summer she is interning at a fashion brand, Lafayette 148 New York, where she works for the Nordstrom, Saks Fifth Avenue, Bloomingdales, and Lord and Taylor accounts in wholesale sales. She will graduate next spring with the goal to pursue a career that combines her interests in Sales, Media, Marketing, and Fashion. Outside of classes, she is a member of the social media and photography team for Umich's fashion magazine, SHEI, as well as a member of the Michigan Advertising and Marketing club.
"The Fox Sports U program was the most valuable school project I've ever had the opportunity to work on. I think it's a great opportunity for students to get practical experience when tasked with a real-world marketing challenge."

"The feedback from Fox throughout the process really helped me and my team develop our ideas and polish our presentation- their time and consideration showed they genuinely cared about what we students had to share!"

"What I really valued about this project was that it honestly felt like more than a grade, as if there was potential beyond the classroom, and that motivated me and my team to take our idea and really run with it."
Jennifer Cimino
Jen is originally from Dearborn, Michigan, and attended Divine Child High School. She is currently a student in the Stephen M. Ross School of Business at the University of Michigan, with a focus in marketing. Her work experience is mainly in CPG, having interned at PepsiCo and Amcor previously. After graduation she hopes to continue this interest and work in marketing or sales.
"The opportunity that FOX Sports gave us to really take action and have an impact on the UFC was incredible."

"Having such a passionate and encouraging support system from the FOX Sports University team was extremely helpful and allowed our team to put our best foot forward"

"This class has been the most meaningful and hands-on experience in my time at school, and I am so grateful for the opportunity we had!"
Lauren Rodolico
Lauren is a rising senior at the University of Michigan's Ross School of Business pursuing a B.B.A in Marketing and Strategy. She has a passion for working with brands, having completed marketing internships for companies from Allstate to General Motors and more. In her spare time, Lauren does design work and is passionate about helping other women succeed in business through mentor ship. Her ultimate goal is to found a successful start up using her brand experience and business background. Upon graduation she plans to pursue a career in brand management and travel to all seven continents.
"Working with FOX Sports University was an amazing way to get first hand experience working with a very well known brand. Our work had tangible results and nothing can replace what we learned!"

"The FOX Sports University experience was unforgettable because it placed us firsthand into a team that was faced with a challenge that would make a real difference for the UFC. Out team was pushed hard to think of an impactful solution, and the skills that I gained throughout the process will prove invaluable in my future career."

"I am incredibly excited to see how the team at FOX Sports and the UFC implements our idea. The FOX Sports University program is truly unique because it provides a great opportunity for your ideas to actually come to life for a large organization."
Spring 2016 Project Description
FOX Sports University students are challenged to create an all-encompassing campaign to increase awareness, understanding and excitement for the UFC amongst casual sports fans.